Custom-Printed Inflatable Podium
Pop-Up Event Counter | 3-Day Turnaround
This versatile inflatable event podium delivers strong visual aesthetics, extreme portability, and sets up in one minute—and like everything else in our pop-up event arsenal, it can be custom printed.
Inflated dimensions: 3.5'x4'
Weight: 26lbs.
Inflatable Counter pricing starts at $1,199.
What's included?
Counter (tabletop, lower part, inflatable support structure)


Exchangeable display

Repair kit

Transport bag

Double action hand pump
Request a Quote
How to Set Up Your Inflatable Counter
The GYBE inflatable counter takes a few minutes to set up or break down.
Remove the counter from the transport bag. Spread apart the counter with open valves to prefill the inflatable pillars. Next, close both valves.




Carefully put the display over the counter.




Connect the display with the counter using the zippers.




Open the rear flap to reach the inflation valve. Attach the pump hose into the inflation valve.
Download Setup Instructions (PDF)
Inflatable Podium Gallery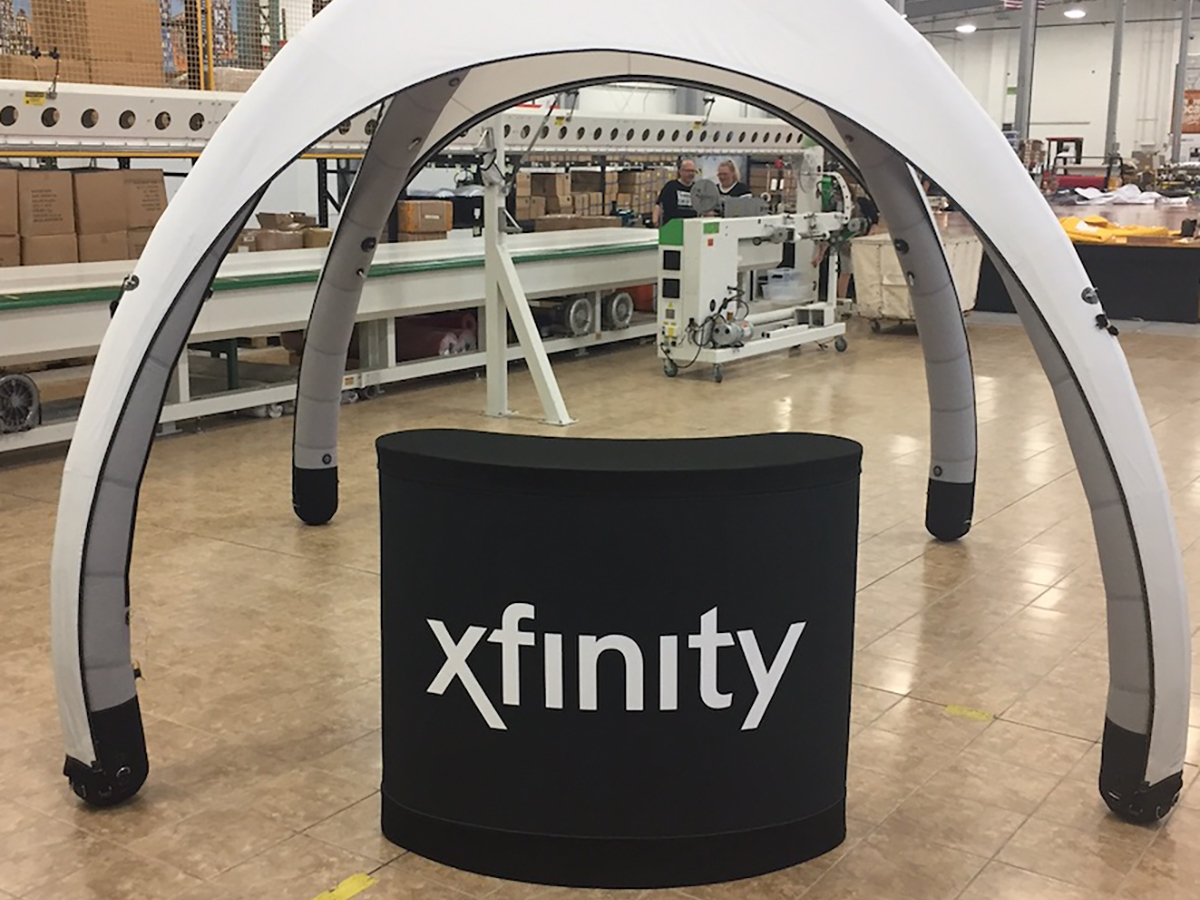 Here's How To Get Pricing On Your Inflatable Podium