Custom Walls for Pop-Up Canopy Tents
Protection and branding don't stop with your tent's canopy. Many TentCraft customers elevate their pop-up canopy tents' appearance with custom-printed walls that separate their setup from the competition.
Under the direction of our world-class print team, our fleet of large format digital printers create vivid back walls, sidewalls, and half-walls that make your tent's footprint unique — and your branding more prevalent.
When it comes to walls, your options are endless. Our team of outdoor (and indoor!) event experts can help you come up with the perfect design.
Brand Real Estate
Increase visibility and capture more attention during your event.
Custom Printing
Single and double-sided printing available to put your brand in the right spots.
Sizes
Handcrafted to fit all tent sizes.
Fabrication
No matter the substrate — mesh, vinyl, doors, windows, etc. — our team turns your vision into a reality.
Types of Custom Canopy Walls
TentCraft customizes tent walls to perfectly fit your branding and application.
Back Walls
Our most common type of tent wall is a back wall that provides an impressive amount of branding real estate. Our easy-to-use and dependable velcro system make setup and take-down a breeze. Print on a single side or both sides for maximum branding opportunities.
---
Side Walls
When paired with a back wall, two full sidewalls create a more enclosed structure that's not only good at blocking wind, but also for creating more privacy at events. This is a great option for farmers market vendors who want to protect their product from unexpected winds, or B2B companies exhibiting at trade shows and need more privacy when speaking to potential clients.
---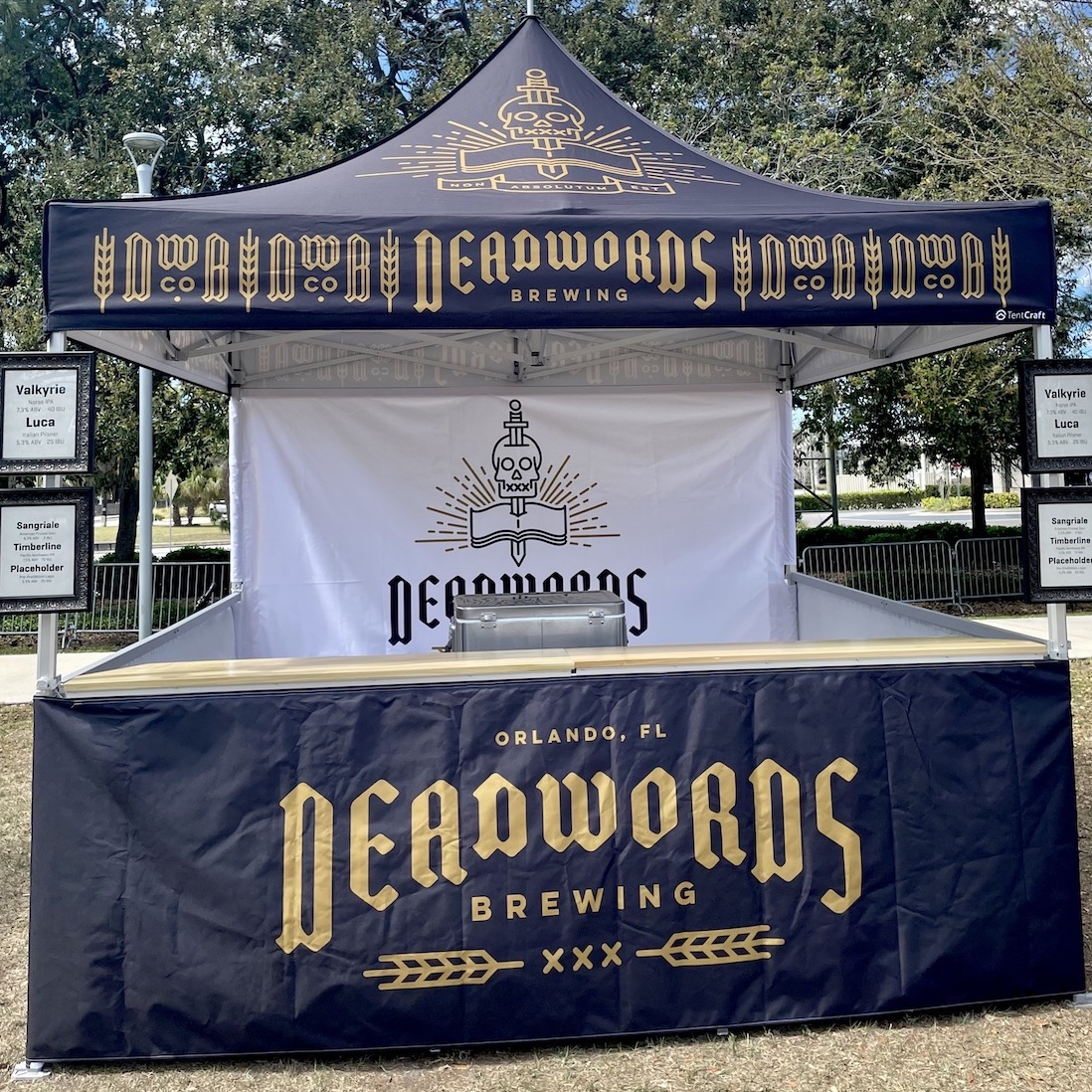 Half Walls
Half walls do the trick when you want to welcome some breeze but still need a barrier. Lower half walls help create a barrier and hide equipment, like brewery kegs, from the public's view. Upper half walls installed at the top of your canopy's frame are also possible with TentCraft. This is a great solution for more branding — think of a large, custom-printed banner that easily attaches to the legs of your tent.
---
Windows & Doors
Sometimes you need complete protection from the weather, but don't want to be blind to the outside world. That's certainly the case for many of our cross country teams who invest in TentCraft custom canopies. Our team of fabrication experts sews in clear windows so those inside the tent can see what's going on outside. Zipper doors are a great solution to keep wind out of your tent, while still having an accessible entrance and exit.
---
How-to Videos & Support Resources
Single Wall Setup
Step-by-step setup video showing proper pop up canopy tent wall installation.
VIEW PDF
---
Multiple Wall Setup
Step-by-step setup video showing proper installation of multiple pop-up canopy tent walls.
VIEW PDF
---
Half Wall Setup
Step-by-step setup video showing proper installation of pop-up canopy tent half-walls.
VIEW PDF
---
Custom Tent Wall Gallery
Here's How To Get Pricing On Your New Tent Wall