Custom Rigid Signage for Canopy Tents
Starting at: $149
Rigid signage is often used in A-frames, menu boards, and within retail storefronts– rigid signage can be made into custom shapes–like your logo–and attached to any of our pop-up canopy tent models. This is still a unique usage, so it's something we bring up when they want to design something that "stands out" or "doesn't look like a tent."
Material Specs
There are a number of rigid substrates used to create signs and banners, we prefer to use Sintra, a top brand of PVC board. Sintra is lightweight, yet durable–and is rated for both indoor and outdoor use. All rigid signage is printed using flatbed UV print technology.
— Material thickness 1/8" to 1/4"
— Single-sided or double-sided printing
— Moisture resistant
— Superior dent & scratch resistant
— Class A fire rating (ASTM E-84)
— Custom cut shapes (logos, lettering, brand props, etc)
Request a Quote
Signage Placement Options
TentCraft's rigid signage solutions work with our custom pop-up canopies and frame tents. You can quickly attach rigid signage to all parts of the tent, including the legs, valance, gable, and peak.
Rigid Signage Examples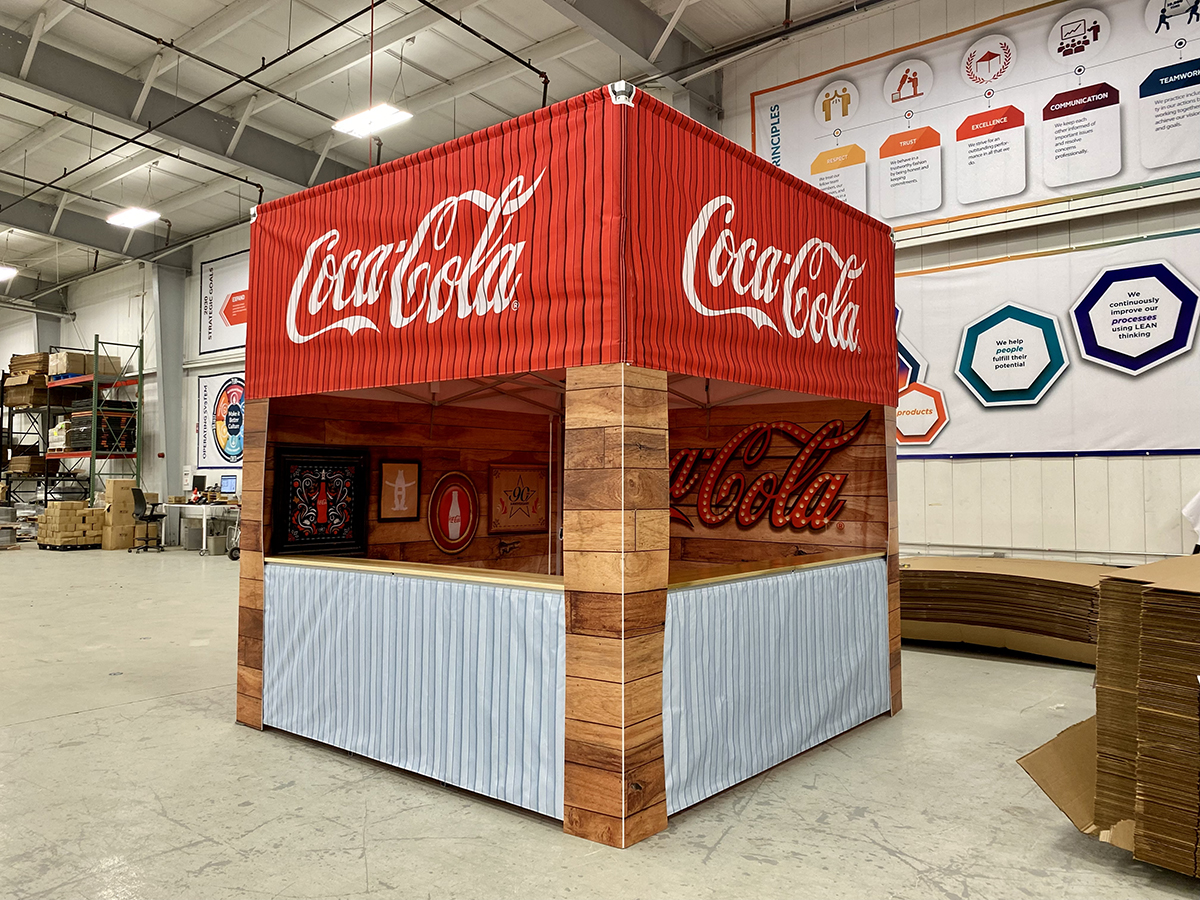 Coke cube tent with rigid wrapped legs.
Metro tent with attached lollipop signage on legs and center support.
VW MONARCHFLATROOF tent with rigid lollipop sign.