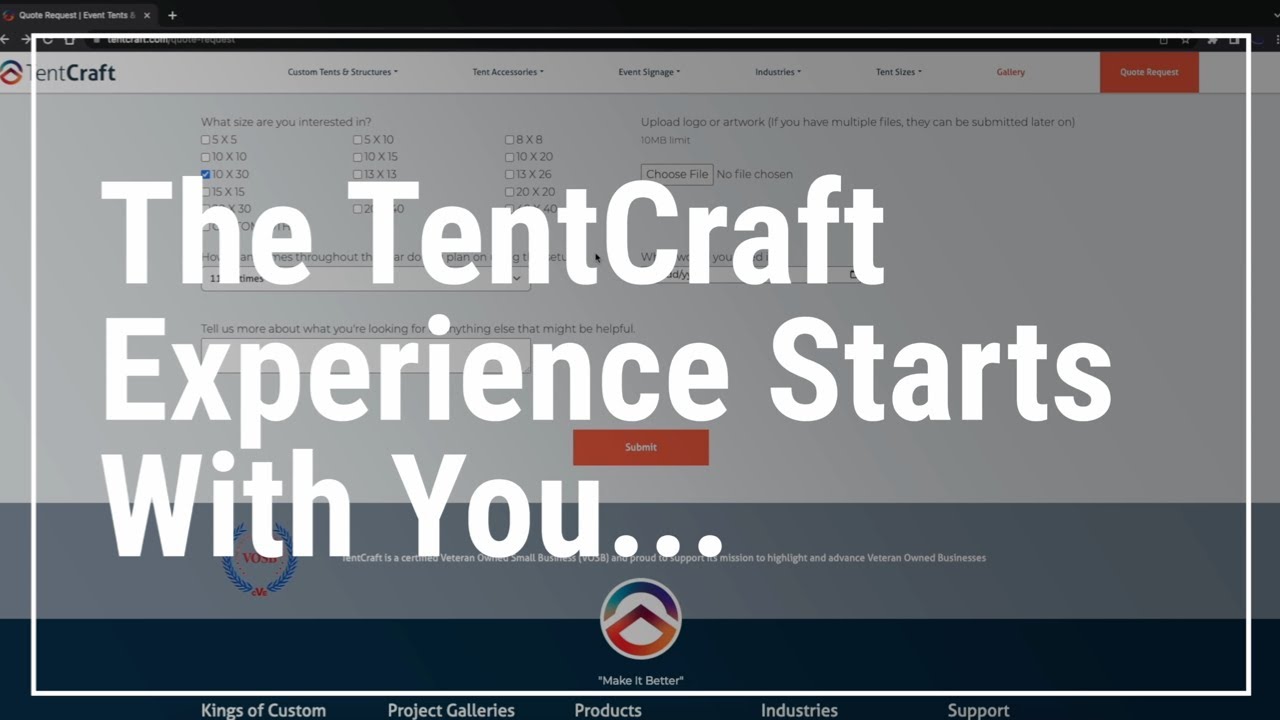 Meet The Team
At TentCraft, we build the world's toughest custom tents and structures that help businesses and brands stand out at the most-important events.
None of that gets done, however, without an amazing team focused on a mission to Make it Better through good old fashioned American craftsmanship.
It's a big reason why so many brands choose to work with us. Because when you get on the phone with us, you know you're going to talk to an actual person. And if you have a unique request about your project, we can put you on the phone with an actual engineer. Or an actual designer. Or an actual metal fabricator. Hey, if you want to talk with our CEO, we can put him on the phone, too! (Be warned, though — he's a talker!)
Below are the people who choose to work for TentCraft. They are rooted in humility, hard work, fun, and a little weirdness. And they are always up for a good challenge. Have a crazy idea? Lay it on us, and let's build something together.
Matt Bulloch
CEO/President
Brett Milliman
Vice President of Manufacturing
Luke Mason
Vice President of Customer Experience
Rob Summers
Sr. Manager of Operations
Rob Hanel
Department of People and Space Director
Jen Anderson
Department of People and Space
Zach Grice
Facilities & Safety Manager
Lori Palmer
Controller
Chris Bush
Senior Staff Accountant
Pam Glasser
Accounting Clerk
Andrew Dodson
Content Marketing & PR Manager
Abby McKiernan
Product Marketing Manager
Kelly Yauk
Digital Marketing Manager
Jeremy Kettlewell
Chief Technology Officer
Josie Shink
Master Data Specialist
Richard Robertson
Frontend Developer
Tim Carlington
Full Stack Developer
Thomas Stevens
Master Scheduler
Maggie DeVries
Client Services Team Lead
Cody Hill
Client Services Representative
Alexandra Gutowski
Client Services Representative
Cassandra Fields
Client Services Representative
Forrest Hanson
Senior Production Artist
Sarah Bump
Production Artist
Samantha Widner
Production Artist
Lavern Dreves
Production Artist
Leah Hall
Production Artist
Brad Cocklin
Print Product Manager
Steve Damman
Outside Sales Team Lead
Kyle Kendzicky
Outside Sales Rep
Molly Egeler
Outside Sales Rep
Tyler Burmeister
Inside Sales Team Lead
Jenn Hodges
Inside Sales Rep
Andy Belanger
Inside Sales Rep
Brianna Popa
Inside Sales Rep
Ray MacGillivray
Inside Sales Rep
Nicole Falkiewicz
Inside Sales Rep
Margaret O'Connor
Inside Sales Rep
Logan Krieger
Inside Sales Rep
Wendy VanderMeulen
Supply Chain Manager
Laura White
Senior Buyer
Alex Pina
Junior Buyer
Jamie Halt
Inventory Control Specialist
Alec Coolman
Shipping & Receiving Clerk
Brenda McAdams
Shipping & Receiving Clerk
Clint Martin
General Manager - Sentry Covers
Ryan Gemmell
Design Engineer - Sentry Covers
Tyler Milligan
Design Engineer
Jeff Turner
Production Manager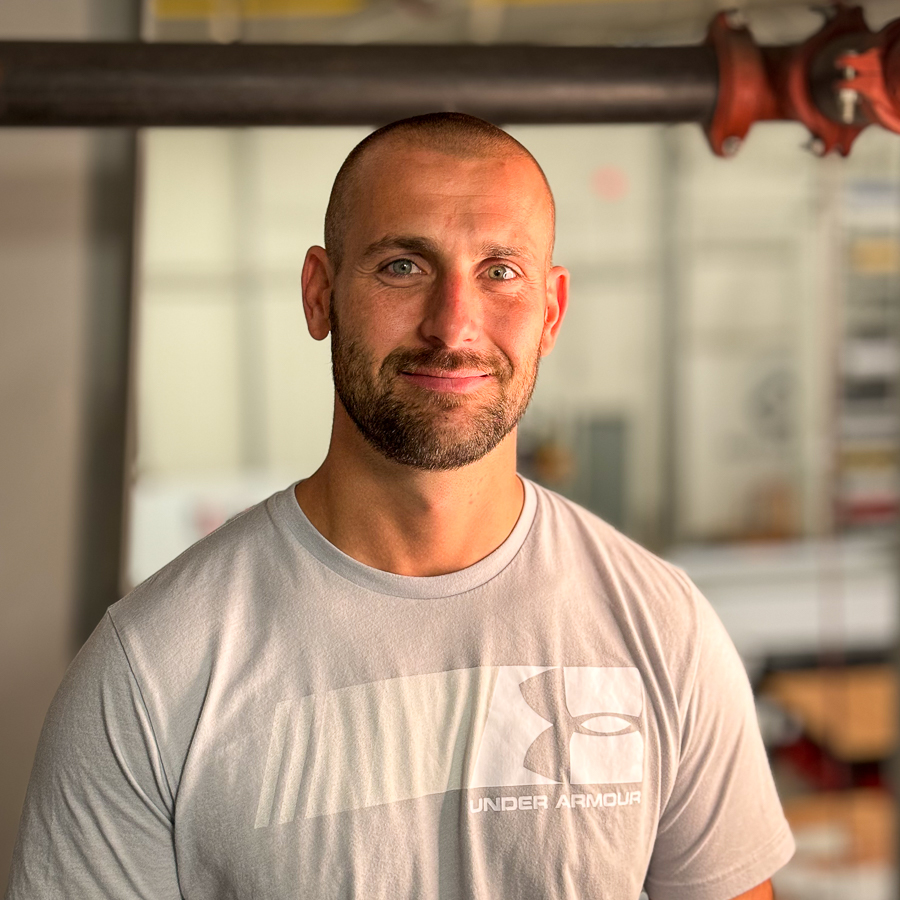 Jared Prusick
Production Supervisor- Sewing Fabrication
Brendon Faunce
Final Inspection Coordinator
Alex Crocker
Production Supervisor - Print
Joshua Scott
Digital Print Operator
Max Diller
Digital Print Operator
Kiefer Light
Digital Print Operator
Courtney Smith
Sewing Fabrication Team Lead
Kelly Youmans
Sewing Fabrication Team Lead
Becky Underwood
Sewing Fabrication Team Lead
Carrlin Niess
Sewing Specialist
Craig Underwood
Sewing Specialist
Sam Poineau
Sewing Specialist
Bailey Kivell
Sewing Specialist
Michelle Knowles
Sewing Specialist
Vonnie Tanner
Sewing Specialist
Steve Kendzicky
Sewing Specialist
Qayum Qayumi
Sewing Specialist
Valanie Michalski
Softgoods Fabrication Team Lead
Marci Suchomski
Softgoods Fabrication
Brittany Connolly
Softgoods Fabrication
Marissa Stebbins
Softgoods Fabrication
AJ White
Softgoods Fabrication
Jaedyn Sypniewski
Softgoods Fabrication
Paul Teno
Zünd Operator
Evan Spoor
Zünd Operator
Zeb Featherly
Assembly Specialist - Sentry Covers
Bruce West
Engineer Tech/CNC Programmer
Sean Pataky
CNC Machine Operator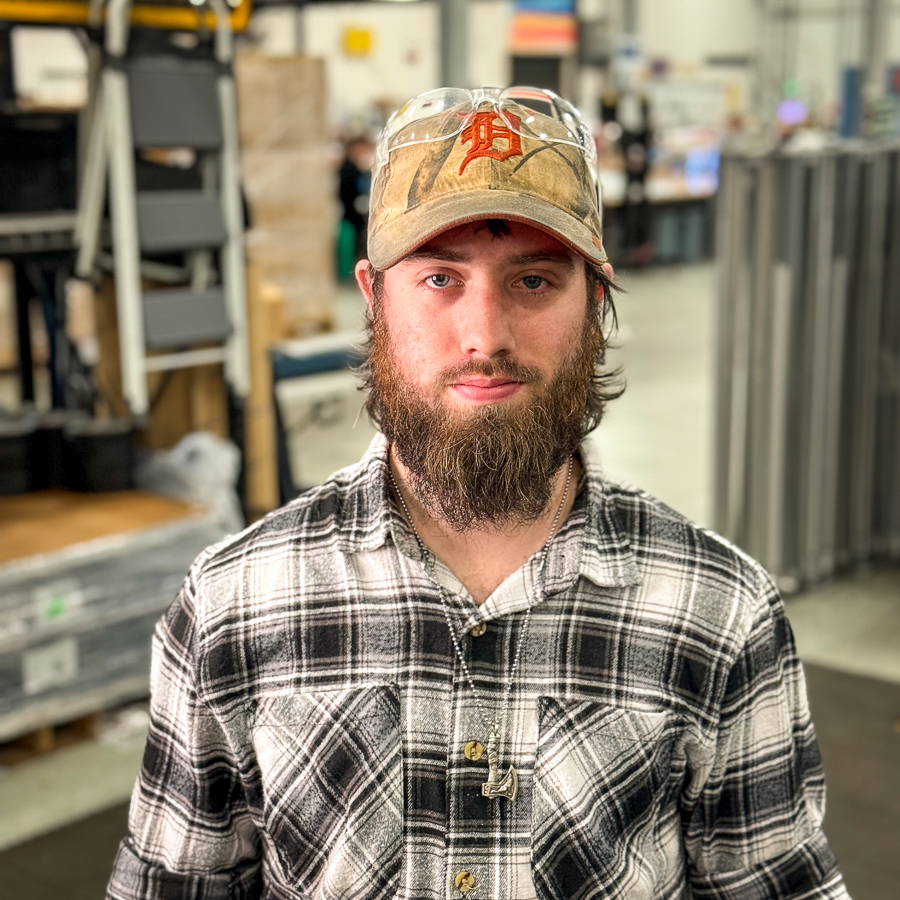 Alex Underwood
Metal Fab Assembly
Chris Molzer
Metal Fab Assembly
Jeremy Flannery
Metal Fab Assembly