Custom Tent Leg Banners
Starting at $299
A successful outdoor event is based around standing out and capturing more attention–yet, it's still too easy to blend in with all of the other basic canopy tent models out there. That's why we're constantly helping our customers find unique ways to attach branded signage to their tent.
Custom tent leg banners are an easy way to increase branded real estate and increase both visibility and foot traffic. Leg banners can be used with any pop up tent size and model that we offer. All Leg banners are printed on an all-weather, 600-denier polyester material. Banners can be single-sided or double-sided.
Leg Banner Options
There are three different types of custom leg banners:
How to Setup Your Custom Rectangle Leg Banner
Step 1.
To install the top clamp, position the side of the clamp with the rod on one of the larger faces of the tent leg profile. Hold in place with one hand while turning the handles clockwise until both rubber stops are secured tightly against the leg. Slip the top of the banner over the rod of the clamp.
Step 2.
Insert the rod of the second clamp through the bottom pole pocket of the banner. Place the clamp around the tent leg and lower it until the banner is taught. Tighten the clamp.
How to Setup Your Triangle Leg Banner
Step 1.
To install the triangle leg banner, start by opening the Velcro at the wide top of the banner. Wrap it loosely around the tent corner arm.
Step 2.
Move to the bottom of the banner, there you'll find a bolt attached through the grommet. Insert the bolt into the open hole of the tent leg footpad.
Step 3.
Return to the top of the leg banner. Open the Velcro and rewrap it snuggly around the corner arm.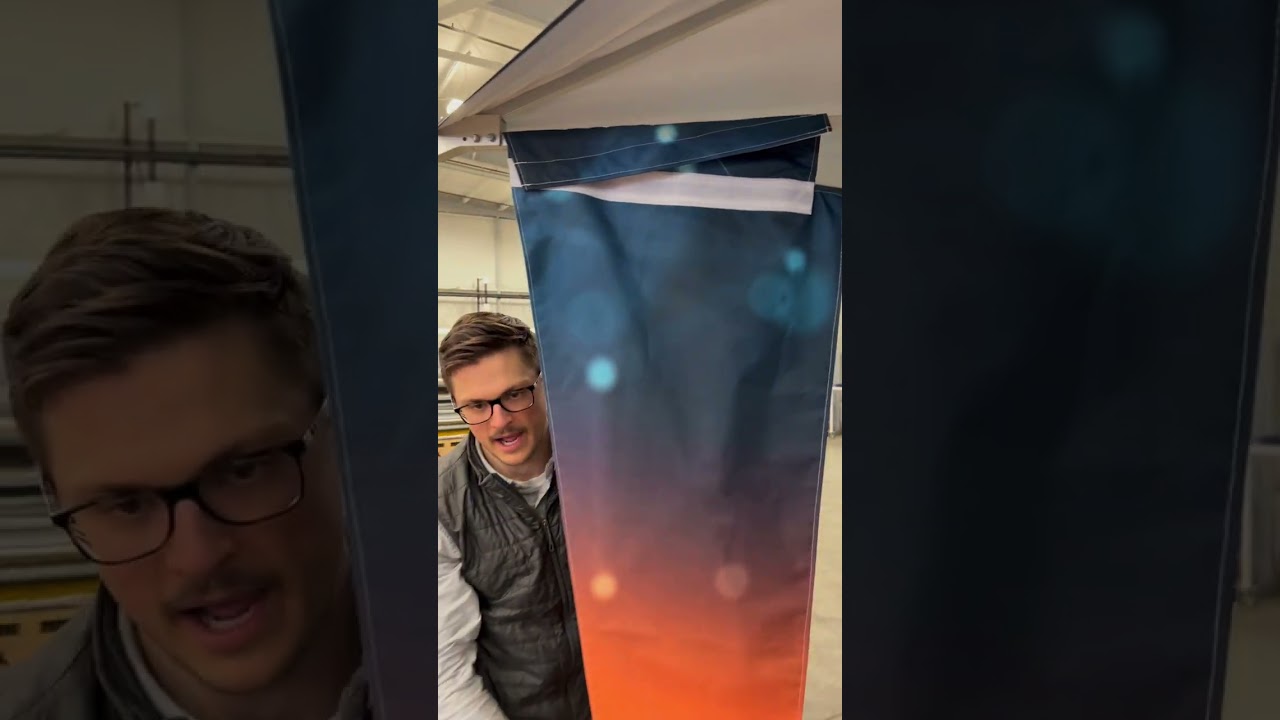 Here's How To Get Pricing On Your Tent Leg Banners