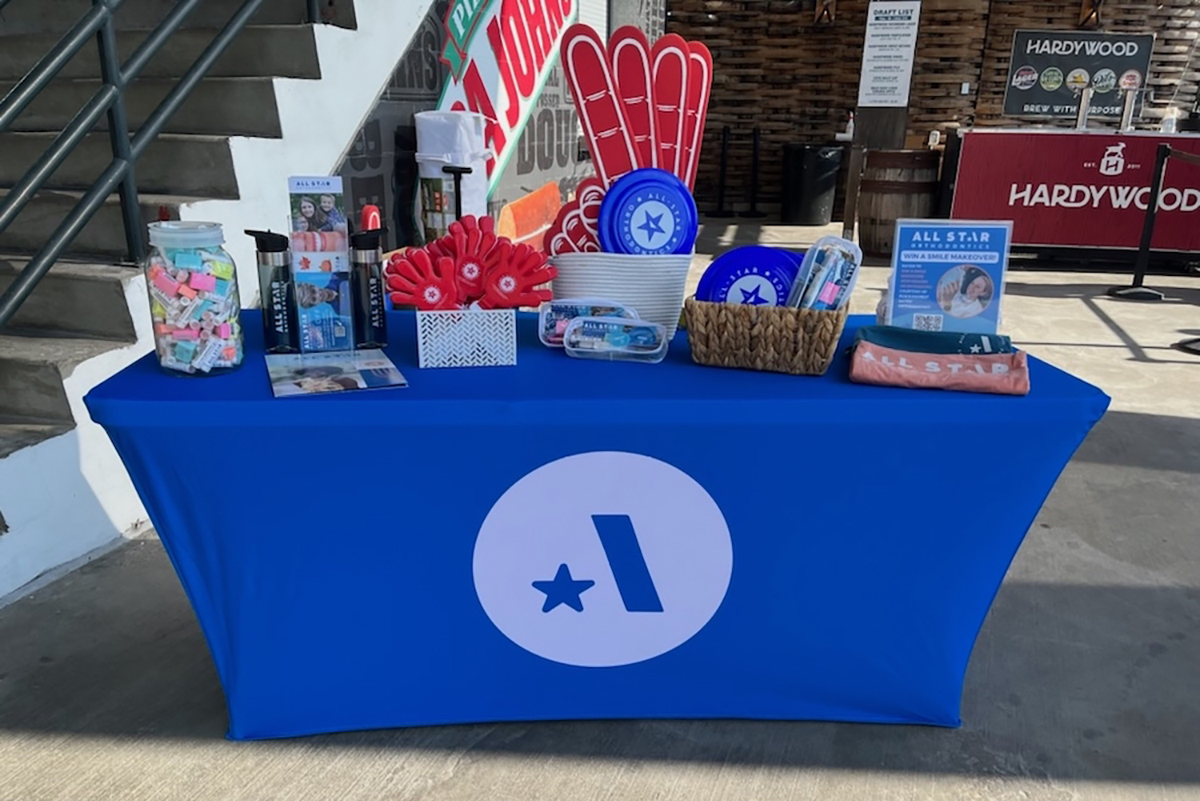 Custom Printed Table Covers for Events & Trade Shows
A table is an inanimate object, yes. But that doesn't mean it can't have its own sense of style. Some tables prefer the "fitted" look, while others are into the classic, comfortable style - and some aren't afraid to show off those curves!
TentCraft fabricates and prints custom table covers to make your brand look extra professional at its next big event. Explore our different options, or reach out to our event experts with any questions.
- Fitted
- Stretch
- Traditional (Throw)
Request a Quote
Custom Printing
Eco-Friendly Printing Technology
Sizes
Available in 4', 6', 8'
Materials
Knit, Polyester, Stretch & Vinyl
Price
Starting at $225
Table Cover Options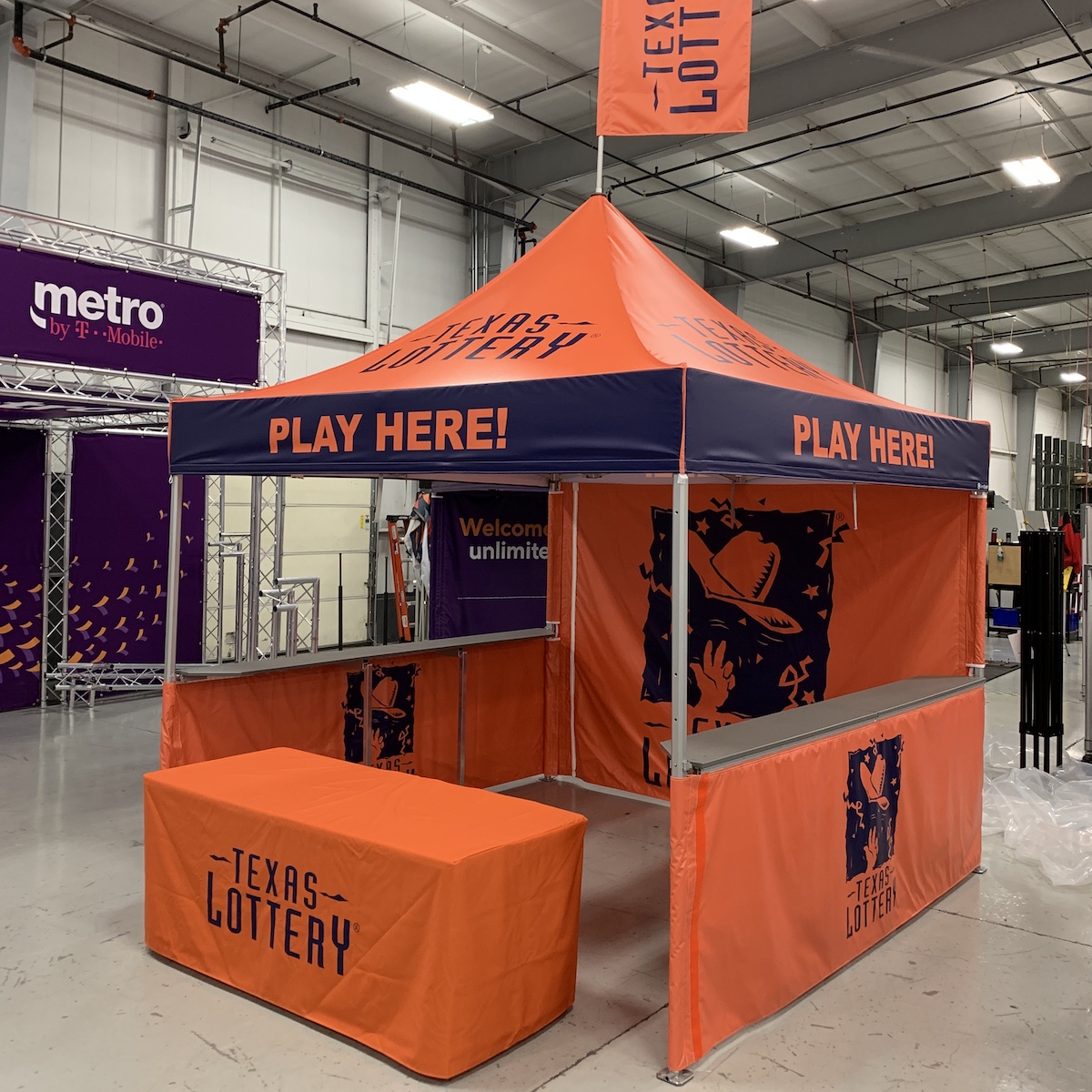 Fitted
Fitted table covers display a clean, crisp, squared-off appearance for your brand. Features integrated zipper on back of table cover for fitted look. This style can be created in vinyl, which is an excellent option for sampling events.
---
Stretch
Our stretch fit table cover model is printed on our PowerStretch material, and delivers a clean, wrinkle-free display for your logo or other printed graphics.
---
Traditional (Throw)
When you're looking for more of a classic table throw or table cover. We can print any color or graphic combination you need.
---
Trade Show Table Covers
Investing in a branded table cover for a trade show is a strategic investment that leaves a lasting impression on potential clients and partners.
A branded table cover not only enhances the visual appeal of your booth but also communicates credibility and consistency, making your company more memorable and trustworthy. It serves as a powerful tool to convey your brand's message and values, creating a cohesive and impactful presence that sets you apart in the competitive trade show landscape.
Table Covers for Trade Shows
Custom Table Cover Gallery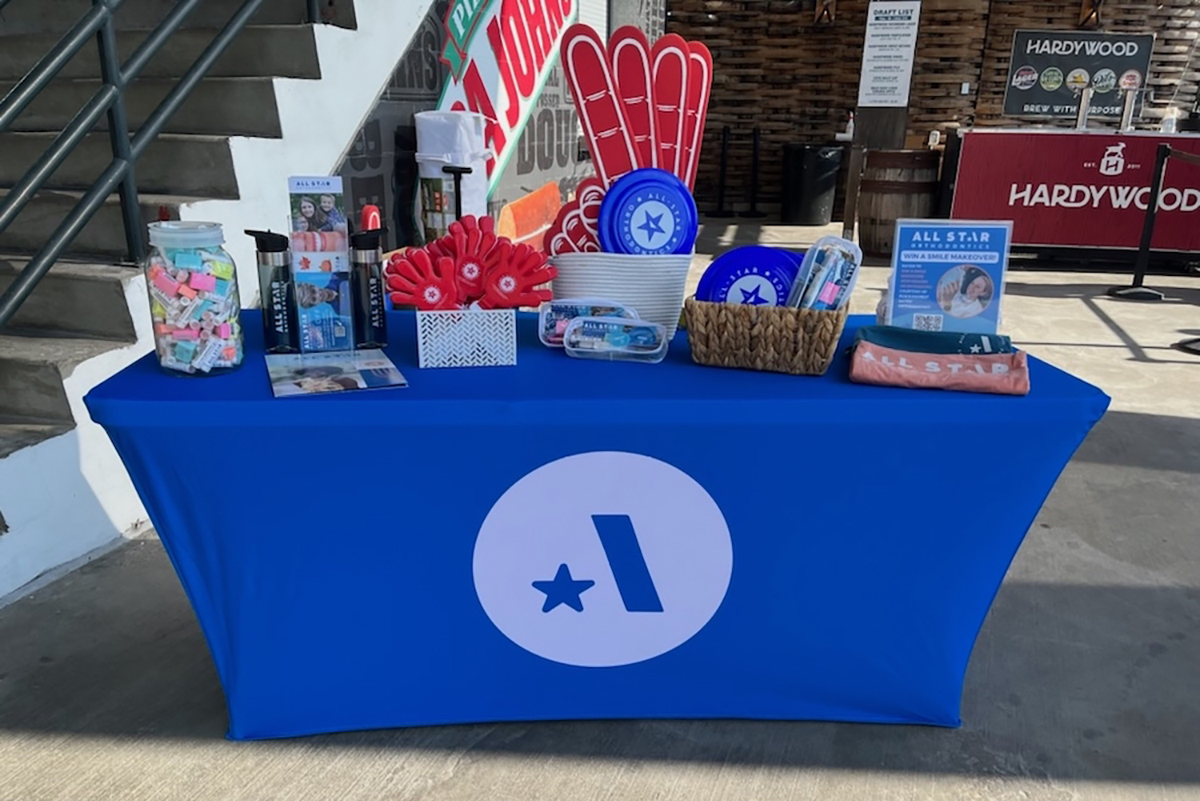 Here's How To Get Pricing On Your Custom Table Covers