Custom Tents & Event Structures
Pop-Up Tents
Professional grade pop-up tents designed for rigorous use by discerning brands and businesses. We offer a heavy-duty and a medium-duty option, both manufactured in-house with anodized aluminum rather than cheap, heavy steel. Learn more about each and select the frame that best suits your needs.
Event Domes
Tool-free geodesic event domes that install in 45 to 60 minutes. 60% lighter than traditional steel dome models. The dome cover can be custom printed and fabricated with or without windows.
Frame Tents
Larger pole tents designed for extended or semi-permanent use. The most durable tent in its class and still completely customizable! Available in several shapes and sizes.
Inflatable Tents
Distinct and reliable sealed airbeam structures. Sleek, lightweight and completely customizable. Select from three different shapes and a variety of sizes.
Truss Structures
With an efficient, snap-together design you can create anything from custom backdrops, event entrances, exhibit displays and much more.
Custom Tents & Projects
Working with a full-stack manufacturer has its benefits. Bring us any idea or off-the-wall challenge. Odds are our team has the experience and talent to bring it to life.
MONARCHSTALL
A market-ready selling tool built to make you more money. Not to mention, make your business and products look great all at the same time. This market stall is an easy-to-transport shelter built to make face-to-face conversations, transactions, and deal-closing hand-shakes easy.
Pop-Up Drone Enclosures
Custom Drone Netting Enclosures & Drone Arenas for Events, Trade Shows, E-Sports, and More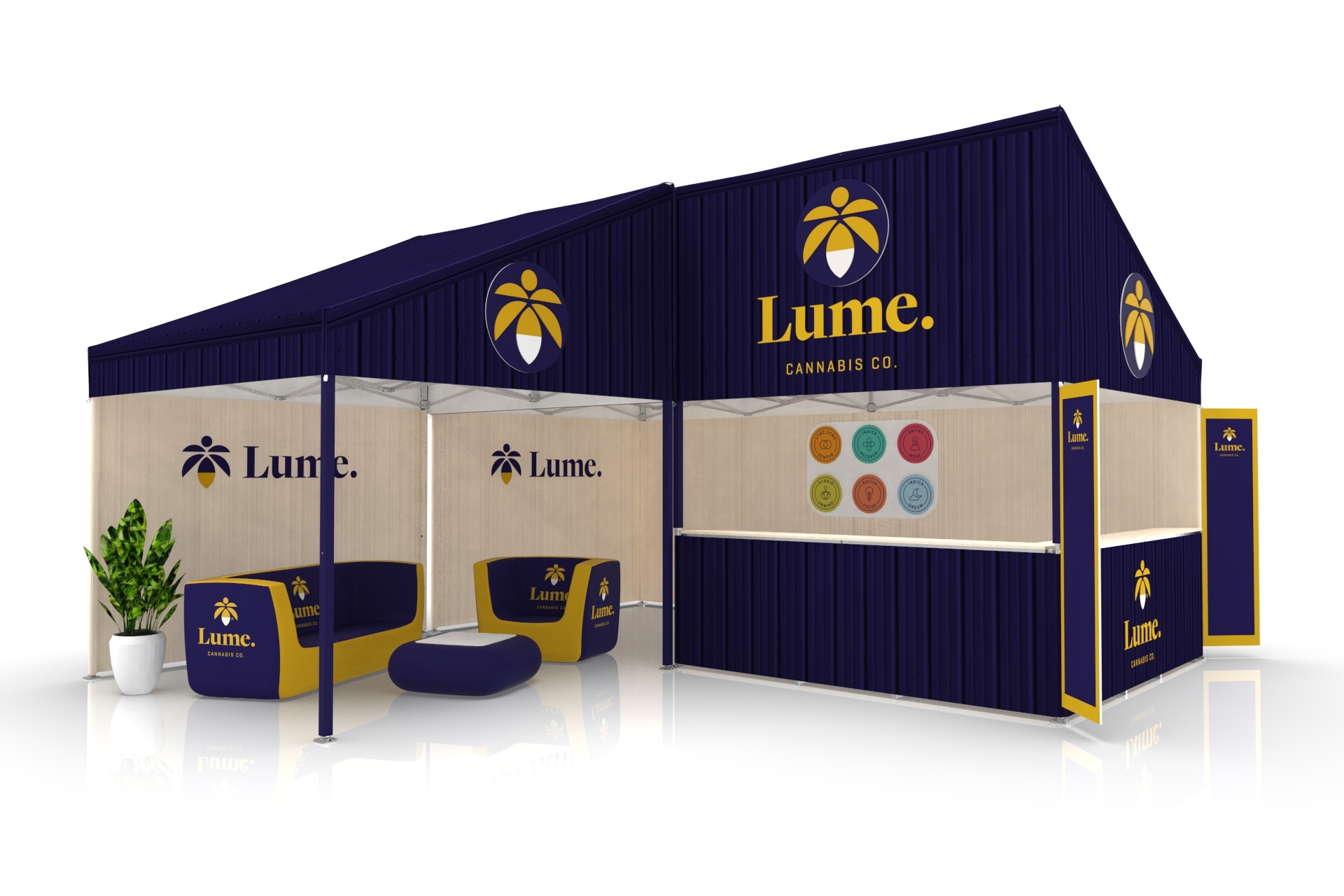 Pop-Up Structures for Trade Shows
Customers typically associate TentCraft with outdoor events, but our portfolio of professional event solutions are also frequently used for indoor trade shows. Learn how your pop-up trade show booth can not only be set up really quickly, but also stand out on the crowded show floor.
Custom Trade Show Exhibits
Investing in a larger trade show footprint this year? We can help. TentCraft has a portfolio of solutions, including custom truss structures, to help you build out your large brand activation.
Here's How To Get Pricing On Your Custom Tent