13x26 Custom Canopy Tent Made in USA
A 13x26 canopy tent is designed for brands that require a large footprint at events for major activations. We've seen everyone from craft brewers to major brands activating at some of the country's largest events invest in 13x26 solutions.
Because of its size — 338 square feet! — a 13x26 canopy tent requires six legs instead of four. This doesn't seem to bother clients, because there is plenty of enough room under the canopy. It also creates a natural separation between the two halves of the tent, which can be helpful for serving food or hosting retail experiences.
TentCraft manufactures custom pop-up canopy tents in a 13x26 footprint, and our truss structures can also be configured in those dimensions.
It's going to require about four people to easily transport and set up a 13x26 pop-up tent.
Use this page to learn about every structure we manufacture in the 13x26 footprint.
13x26 Pop Up Canopy Tent Models
Pop-up canopy tents make up all of our business in the 13x26 footprint. Customers want something that's big enough to make a lasting impression at festivals and events, and potentially something that can be used as a drive-thru tent solution.
Cost: Starting at $4,799
Weight: 165 lbs
Setup Time: 5-10 minutes
Wind Ratings: Up to 35mph
What's Included?: Heavy-duty wheeled transport kit + heavy-duty stake kit
Turnaround Time: 3-5 days
13x26 MONARCHTENT Standard Peak Canopy
Starting at: $5,499
Our heavy-duty pop-up tent — MONARCHTENT — is more than a tent. It's event armor that protects your brand, your people, and your investment.
The 13x26 MONARCHTENT weighs in at 165 lbs, which means you'll need a few people to help you set it up. We typically recommend a team of four people.
We put so much confidence in describing this all-aluminum tent frame as the strongest on the market that we back it up with certified wind ratings and a lifetime frame warranty.
What separates MONARCHTENT from other pop-up options is that it is 1) made in America, and 2) features a collection of canopy designs. Including the standard peak design, there are two other options at your disposal when shopping for a 13x26. Designs include a flat-roof canopy and a gable-style canopy.
Other 13x26 Pop-Up Canopy Designs
A 13x26 canopy tent can be manufactured with three different canopy designs, including the standard peak. Learn how to make your setup stand out at your next event.
13x26 Flat Roof Canopy
Starting at: $4,799
The 13x26 MONARCHFLATROOF custom canopy is a great solution for businesses that attend indoor events where there may be height restrictions, or for those who simply want to stand out with something different than a traditional peak. The heavy-duty version of this flatroof canopy allows you to install a branded peak flag for unique visibility.
13x26 Gable Canopy
Starting at: $5,899
A 13x26 MONARCHGABLE offers a frame tent look in a pop-up tent's body. The large canopy offers plenty of branding real estate. The configuration also allows you to install a peak banner for additional branding opportunities.
The MONARCHGABLE is a great drive-thru solution, as shown with this Mountain Dew activation.
Accessories for Your 13x26 Canopy Tent
Our 13x26 canopy tents are compatible with our line up event accessories
The 13x26 was a popular size for hospitals and health care groups during the COVID-19 pandemic. Learn more about TentCraft medical tents.
How Many People Can Fit Under a 13x26 Canopy?
A 13x26 can hold as many as 80-85 people with no furniture underneath it. If you add a table and chairs, that number drops to about 50.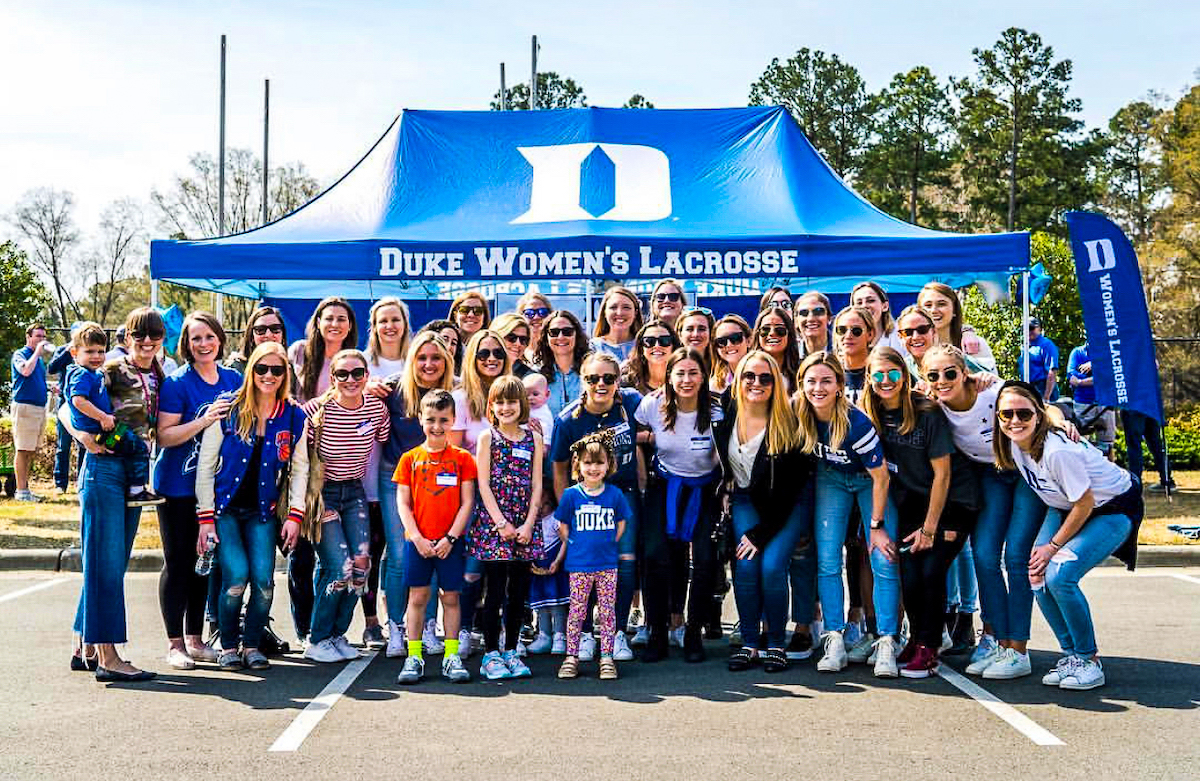 Design Your Custom 13x26 Canopy Tent Today