A pop-up canopy tent is water-resistant if it's made of a polyester material that's strong enough to prevent pooling during heavy rains.
When customers reach out to TentCraft, they often ask us how our American-made pop-up tents handle the rain. It's a fair question because, after all, a custom tent is more than just a temporary billboard for your business — it's also a shelter at events to protect you when rain (or even snow) is in the forecast.
At TentCraft, we're all about creating heavy-duty tents that keep you protected from the elements — and that means including a proprietary canopy that's water-resistant and sheds off rain like nothing else on the market.
Water-Resistant Canopy Material
Let's start first with the material of a pop-up tent canopy. Most heavy-duty tents use a 600D polyester material, which is solid, water-repellent fabric. The D in that number stands for denier, which is the weight and thickness of the fiber in the material. At 600 denier, the canopy fabric is thick but flexible enough to keep the canopy attached to your frame when you store the tent after an event.
In general, polyester is the best water-resistant material for canopies.
Prevent Water Pooling on Your Canopy
At TentCraft, we take things a step or two further to ensure our pop-up tents are truly water-resistant. After all, your canopy tent should act as a high-end umbrella.
We've dialed in our proprietary canopy material — we call it Duranti — to have a specific tensile strength and thread density. So, in addition to the natural water-resistant characteristics of 600D polyester, the strength of our canopy significantly helps reduce water pooling during heavy rains.
That's really one of the most important aspects of water resistance in pop-up tents. Because when your canopy pools water once, the material stretches to the point that permanently leaves a sag in your tent.
And you don't want your pop-up tent looking like the 2003 NBA draft class.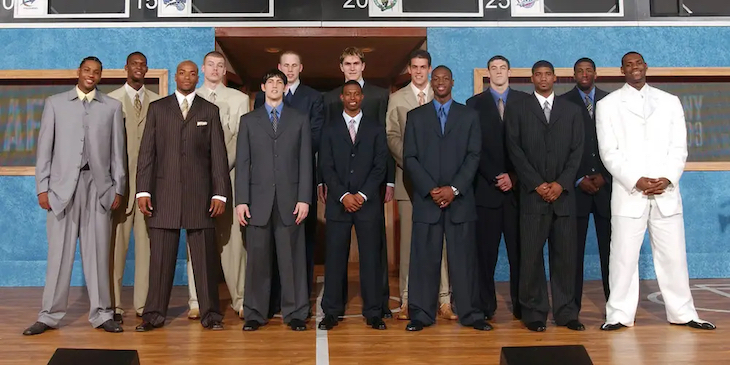 To ensure our super-strong canopy material doesn't pool water, we engineered our heavy-duty tents to make your canopy look nice and tight with no wrinkles. Water beads and rolls off. And don't worry about the corners of your canopy. We've reinforced those with heavy-duty vinyl to prevent unnecessary wear and tear at their most vulnerable points.
In other words, if there's rain, your tent will stand out in a sea of saggy tents.
Experience a True Water-Resistant Pop-Up Canopy Tent
So, how strong are our canopies? They're performance tested to ASTM D5034-21 standards. They're also fire-rated (including separate California fire rating), water-resistant, UV-resistant, and mildew resistant. We put so much trust behind our canopy that we back it with a 7-year warranty.
If you're searching for a professional pop-up tent for your business, we know a thing or two about tents. Reach out to a tent expert today.