Water Barrels for Anchoring Heavy-Duty Frame Tents
An Innovative Ballasting Solution
If staking isn't an option, one of the best ways to protect your frame tent investment is by anchoring your custom canopy with TentCraft's heavy-duty water barrels.
When completely filled, these barrels weigh 660 pounds. Multiply that by four legs and you have WAY more than enough weight to anchor your canopy and achieve your tent's top wind rating.
Remember: You should never set up a frame tent if you don't have a proper ballasting system in place. Learn more about the best ways to anchor a canopy tent.
An Innovative Water Barrel Design
These aren't ordinary water barrels.
Traditional 55-gallon barrels call for tent straps to attach to the top of the barrel, which actually causes them to lose about one-third of their holding power.
TentCraft water barrels do it better. You actually attach the tent ratchet strap to the bottom of the barrel, below the center of gravity of the ballast, and then make a positive connection to the barrel and base of the tent post using a steel plate and bolts. In other words, you're not only getting more weight with our system (660 lbs. Vs. 440 lbs.), but you're also using all of that weight to ensure your custom tent doesn't fly away.
The cherry on top? There's a divot in the barrel that allows it to hug nicely against your tent leg and provide additional ballasting.
Custom Water Barrel Covers
Water barrel ballasts don't need to be a boring white color. When you work with TentCraft, you're working with the kings of custom! We've helped major brands, from Target to Home Depot, create custom water barrel covers that enhance the overall look of your event activation.
How to Set Up Your Water Barrels
To ensure your water barrels properly ballast your frame tent, follow the instructions, which can also be downloaded here.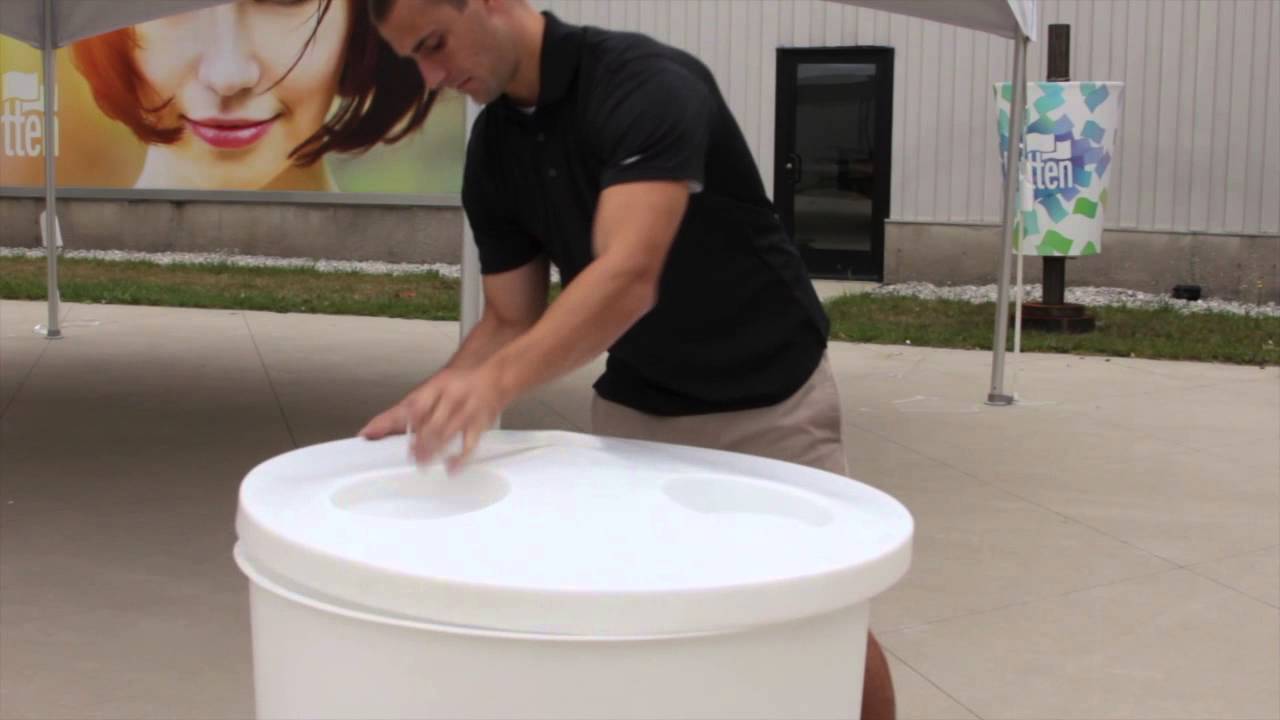 How Will My Water Barrels Ship?
Due to the size of the water barrels, we stack them together and ship them out via freight on a palette, as shown in the photo. If you live near our headquarters and production facility in Traverse City, Michigan, you can pick up your tent and water barrels and save on shipping costs.
Here's How To Get Pricing For Your Water Barrels