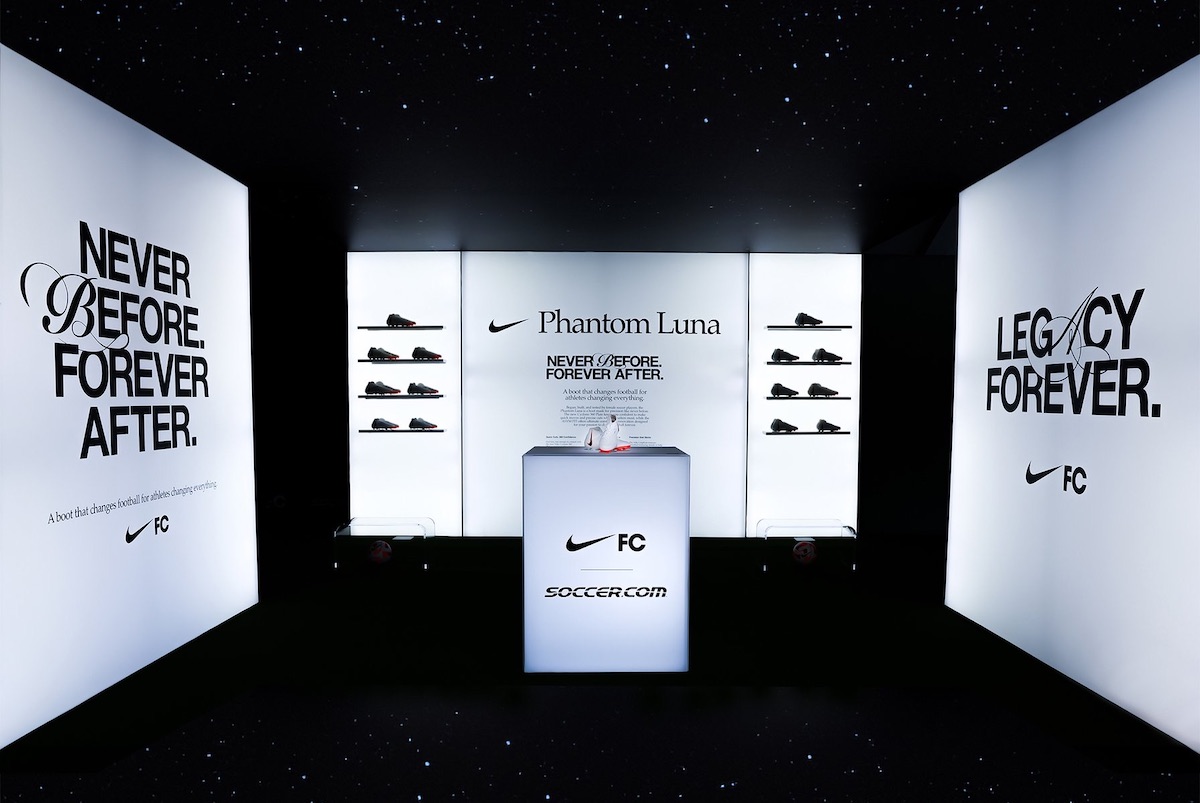 Custom SEG Displays: Frames & Lightboxes for Events
Starting at: $1,299
SEG (Silicone Edge Graphics) is printed fabric signage with a silicone beading that hugs the edges, fitting seamlessly into edgeless framing for a wrinkle-free display. It is often set up with LED lights inside the frame to make your signage glow on the show floor.
When it comes to making your brand stand out at trade shows or indoor event activations, SEG is the industry standard.
As a leader in American-made custom tents and structures, offering custom SEG displays is a natural progression for TentCraft — and we can't wait to make your brand stand out at its next event.
What TentCraft offers
TentCraft sells complete SEG systems — fabric displays and durable frames — with and without backlighting. Additionally, we also custom print and cut tension fabric displays to fit your existing silicone edge graphics frame.
Request a Quote
SEG Display Options
Discover TentCraft's exceptional expertise in custom printing and manufacturing, providing a versatile range of SEG displays tailored specifically for trade shows and events.
SEG Fabric Displays
Starting at: $1,399
Custom print your dye-sublimated tension fabric display across various sizes that offer the perfect amount of stretch to remove all wrinkles. All fabric displays include double-sided printing. (Product page coming soon!)
---
SEG Fabric Display Sizes
We sell our SEG systems across four standard sizes (width X height): 3x8; 8x8; 10x8; and 20x8. We can also create custom sizes.
The lightbox frames are about 4" deep, while the non-lit display frames are 2" deep.
Custom SEG Sizes: How Big Can You Go?
At TentCraft, we love a custom project as much as the next guy (probably more!), but there are some size limits when it comes to SEG frames.
We prefer your SEG frame to be no larger than 30x10. If you're building out a large activation, it's best to speak to one of our event experts to determine the best setup that looks good and is easy to install and tear down.
Custom SEG Activation for Soccer.com
Soccer.com trusted TentCraft to create a custom SEG activation for a special release event for the Nike Phantom Luna — a soccer cleat designed for and by elite female players. Read the case study.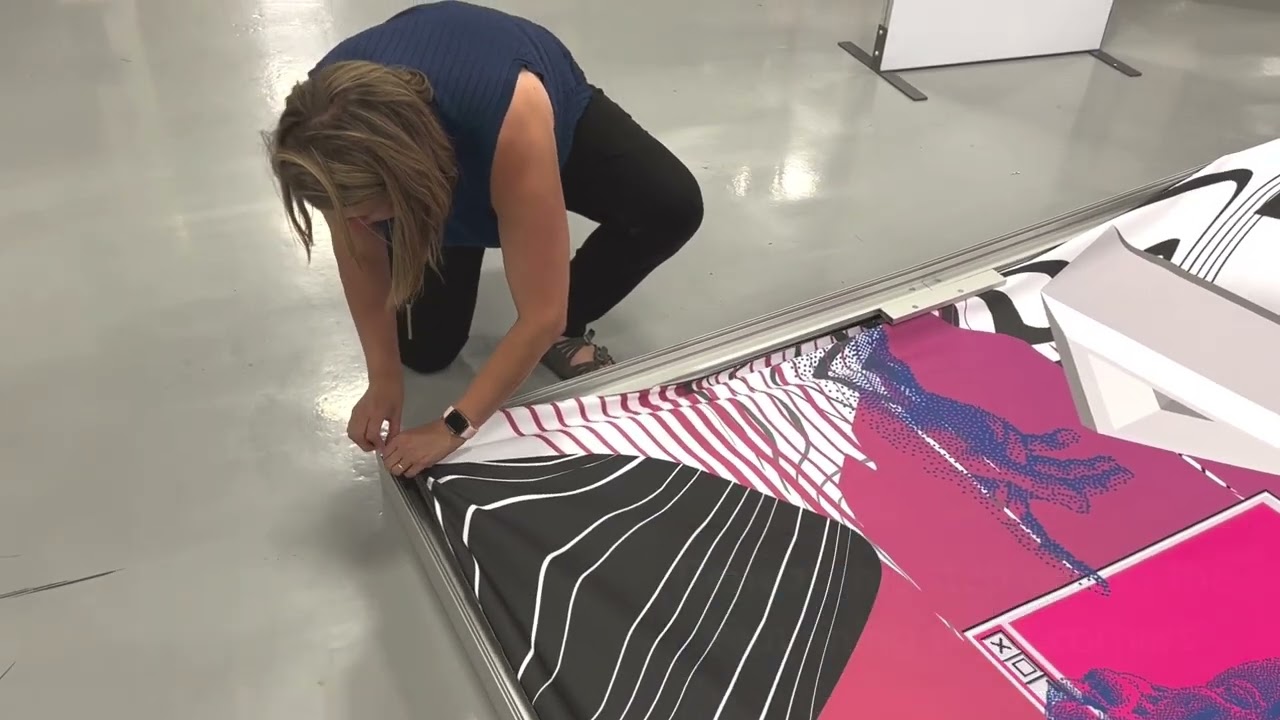 How to Install Your SEG Display
Setting up your SEG tension fabric display can be tricky at first but, like everything in life, it gets easier with practice.
Use the video to follow along step-by-step, or download a PDF with setup instructions from the link below.
Here are a few tips to help with your installation:
1. Fold in stitched edges. You want the stitches completely hidden in the frame channel when installing your display.

2. Start with the corners. And then make your way to the center of each side.

3. Don't stretch the silicone. If installed correctly, your silicone beading shouldn't stretch much. If it does, it could damage your display over time.

4. Don't install one side at a time. It takes a couple of extra minutes to start with all four corners and then move to the center of each side. Once those are installed, you can push the rest of the display into the channel.
Download SEG Fabric Setup Instructions
How to Measure Existing SEG Frames
If you already own SEG frames, TentCraft can custom print, cut, and fabricate new fabric graphic displays that snugly fit your hardware. It is important, however, to measure your frame accurately.
There are two main steps in measuring your frame: 1) the length and height of your frame, and 2) the size of the frame channel.
Length & Height
To ensure a perfect fit, you (and a partner to hold the other end of the measuring tape!) need to measure from the outside of the frame to the opposite side of the frame — both horizontal and vertical.
Measure the length to the nearest 1/16th of an inch for a precise cut, and report those measurements to your sales representative.
Frame Channel
You also need to measure the frame channel — the gap around the perimeter of the frame where the silicone beading is installed because thickness varies manufacturer by manufacturer.
Measure the gap in millimeters. If you can, take a photo of the tape measurer over the gap.
We can't stress this enough: Make sure to double-check — even triple-check! — your measurements to guarantee your new fabric display fits snugly in your frame.
SEG Lifetime Warranty
Your silicone edge graphic display frame includes a lifetime warranty protecting your investment from any manufacturing defects in material and workmanship. The custom-printed soft goods include a one-year warranty.
It's important to note that this product must be used with its included foot bases and is not recommended for outdoor use.
Download Warranty PDF
Transform Your Activation with Stunning SEG
Looking to finally elevate your trade show booth or indoor actiation? TentCraft's custom SEG solutions are designed to add that touch of professionalism to your business'activation.
Our silicone edge graphics seamlessly fit into sleek frames, providing a clean, polished look that captivates your audience. With our expert team by your side, we'll bring your brand to life, creating a visually striking display that leaves a lasting impression.
Request a Quote