Custom Canopy Tents & Event Structures
You have direct access to our nearly 20 years of experience building everything from adjustable pop-up tents to immersive truss structures and event domes.
You can learn more about each of our outdoor event product types on your own or connect with an experienced event specialist via live chat, email or phone.
We love custom projects. So, if you can dream it, there's a VERY high chance that we can build it — and quickly! Let's start your project today.
Pop-Up Tents
Professional grade pop-up tents designed for rigorous use by discerning brands and businesses. We offer a heavy-duty and a medium-duty option, both manufactured in-house with anodized aluminum rather than cheap, heavy steel. Learn more about each and select the frame that best suits your needs.
Event Domes
Tool-free geodesic event domes that install in 45 to 60 minutes This dome is. 60% lighter than traditional steel dome models. The dome cover can be custom printed and fabricated with or without windows. Domes can be used indoor and outdoor, and are durable and can withstand unpredictable weather.
Frame Tents
Larger pole tents are designed for extended or semi-permanent use. The most durable tent in its class that you can completely customize to make your business stand out. Available in several shapes and sizes to meet your needs and budget.
Inflatable Tents
If you're looking for portability, look no further. Inflatable tents are reliable sealed airbeam structures. Sleek, lightweight, and completely customizable. Select from a variety of shapes and sizes, and our design team can help with a custom design. 
Truss Structures
With an efficient, snap-together design you can create anything from custom backdrops, event entrances, exhibit displays and much more. Truss is one of those frame options that is built to last — and allows you to create a unique layout.
Custom Tents & Projects
Working with a full-stack manufacturer has its benefits — especially when it comes to product design. Bring us any idea or off-the-wall challenge. Odds are our team has the experience and talent to bring it to life.
MONARCHSTALL
A market-ready selling tool built to make you more money. Not to mention, make your business and products look great all at the same time. This market stall is an easy-to-transport shelter built to make face-to-face conversations and transactions easy.
Pop-Up Drone Enclosures
Custom Drone Netting Enclosures & Drone Arenas for Events, Trade Shows, E-Sports, and more. All four sides are enclosed using high-quality netting. Made using the heavy duty tent frame from our MONARCHTENT lineup.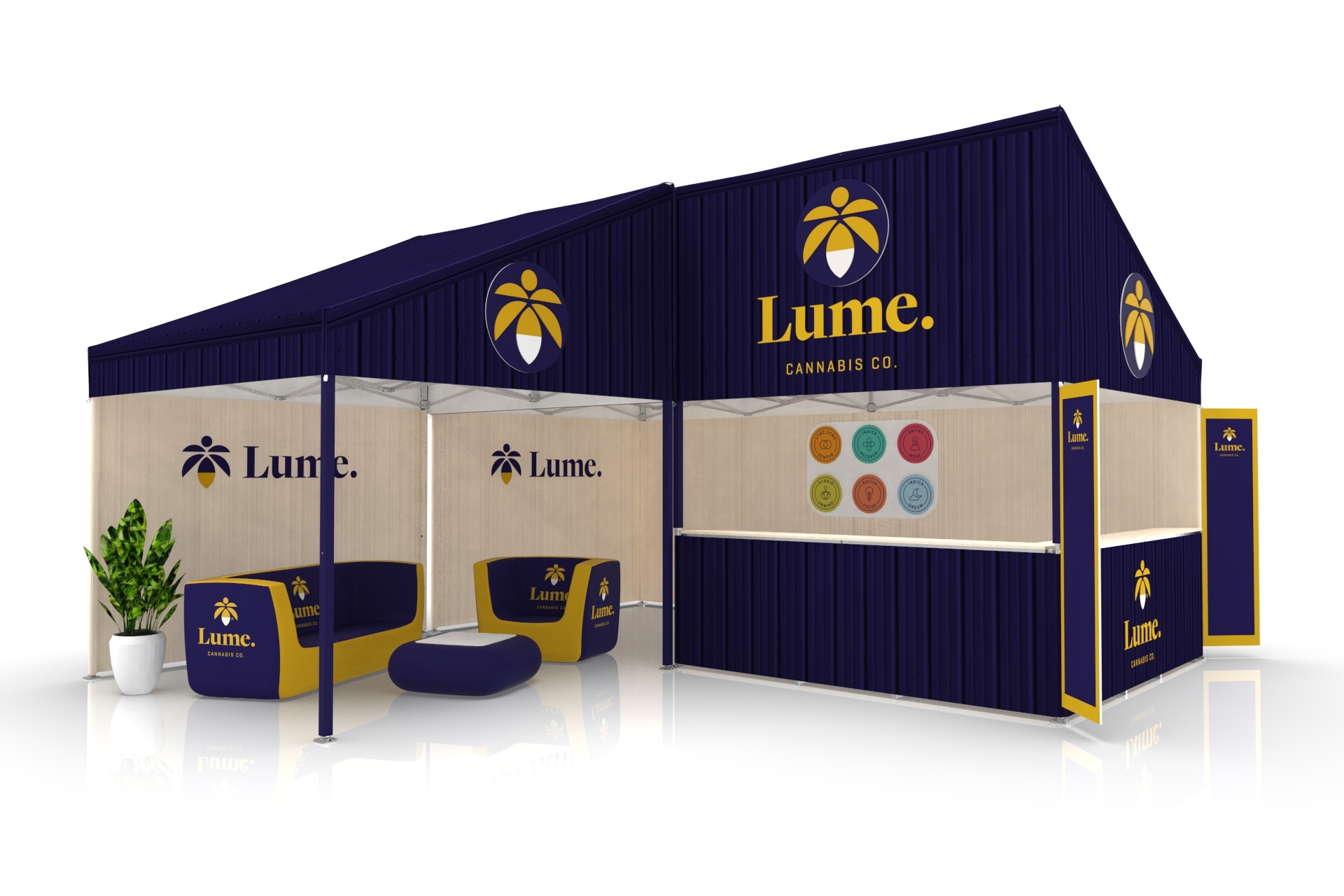 Pop-Up Structures for Trade Shows
Customers typically associate TentCraft with outdoor events, but our portfolio of professional event solutions are also frequently used for indoor trade shows. Learn how your pop-up trade show booth can not only be set up really quickly, but also stand out on the crowded show floor.
Custom Trade Show Exhibits
Investing in a larger trade show footprint this year? We can help. TentCraft has a portfolio of solutions, including custom truss structures, to help you build out your large brand activation.
Here's How To Get Pricing On Your Custom Tent
Custom Canopy Tent Sizes
TentCraft manufactures pop-up canopies and other structures in a number of sizes, from the popular 10 x 10, all the way up to a 50x50! So, whether you're looking for portable canopy tents, or something more permanent, our team can come up with a solution that fits your needs.
Custom 10x10 Canopy Tents
A 10x10 canopy tent is, by far, the most popular size. But that doesn't mean all 10x10 models look the same. TentCraft manufactures custom pop-up canopies with unique designs, and our team of engineers can design you other structures that provide additional branding opportunities.
Custom 10x20 Canopy Tents
When you need more size without compromising portability, 10x20 custom pop up canopy tents are a great starting point. This is our second most popular size that's built on the best quality frame in the industry. A 10x20 requires an extra hand for install, but it's still easy to set up.
Custom Canopy Tents by Industry
TentCraft serves a wide range of clients, from large marketing agencies working with global brands to small community nonprofits looking for durable, long-term solutions. We take pride in our ability to tailor our services to meet the specific needs of each client, regardless of their size or industry.
Our most common industries include...
Learn about our specific industry-by-industry event solutions and how we can elevate your brand or business to new heights.
Customization Options: Tent Accessories
Frequently Asked Questions
How much does a canopy tent cost?

The final price of a custom canopy tent depends on the size, design, printing needs, and final destination, which is why it's difficult to give a specific price. That being said, most TentCraft customers are comfortable spending $2,500 to $3,000 on their custom-branded event setup. If that price is too high, we may not be a good fit.




Learn more about TentCraft prices and the advantages of investing in American-made canopy tents.
Are your custom canopy tents considered heavy duty?

We like to think we manufacture the most durable heavy-duty canopy tents in the industry, thanks to the ingenuity of American manufacturing and our decision to control quality instead of outsourcing it.




You can learn what makes a heavy-duty canopy tent — things like manufacturing pop-up canopy tents with aluminum frames and our proprietary Duranti canopy fabric. And then check our family of heavy-duty pop-up tents to make the best-informed purchasing decision.
Are canopy tents waterproof?

We hate to break it to you, but there's no such thing as a "waterproof" canopy tent. Canopies get wet when it rains and there's no way around that. There are definitely water-resistant tents, though, and we pride our canopies on using innovative technology to be extremely water-resistant.




We've dialed in our 600D polyester to have best-in-class tensile strength and thread density, which helps prevent water pooling and the stretching of your canopy.
How do you remove wrinkles in a canopy?

The best way to remove wrinkles in a canopy is setting up your tent in the sun to warm up and loosen those wrinkles. You can also use a steamer if it's very wrinkly, but we don't recommend using an iron. Polyester has a high melting point of about 480 degrees Fahrenheit, and some consumer irons can actually reach that high.




We hate wrinkles at TentCraft, which is why our engineers and fabrication experts designed tensioning straps for our pop-up tents that ensure your canopy is perfectly taut.
---
Build Your Custom Canopy Tent Today

Are you ready to discover the TentCraft difference? We think you'll be amazed the moment you open your box.

That's because we believe in American manufacturing and controlling quality in-house, instead of importing it from overseas. It not only allows us to build the toughest canopy tents on the market, but also do so really quickly.

Start planning your custom project today and let's build something amazing together.